The "Lechweg"
The Lechweg trail is a long-distance trail through one of the last remaining wild riverscapes in Europe.
The entire trail stretches over 125 kilometres from its source at Lake Formarinsee in Vorarlberg through the Lechtal/Reutte Nature Park Region to the Lech Falls in Füssen in the Allgäu region of Germany – always along the magnificent river from which our beautiful valley takes its name.
The landscape around the wild river Lech is striking in its uniqueness and originality.
The Lechweg trail is divided into different sections. At the start of each section, you can choose whether to follow the sporty, classic or leisurely variant. The Lechweg trail leads directly – 150 m away from our guesthouse – through Höfen. No matter how long you intend to explore the Lechweg trail, or in which direction, the "L" symbol shows you the way.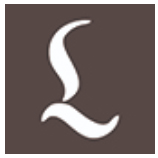 Tip:
Our Gästehaus am Graben is the ideal starting point for various stages of the Lechweg trail and the bus stop for the hikers' bus is directly on our doorstep. Lunch packs are also available upon request.
Interessante Links: